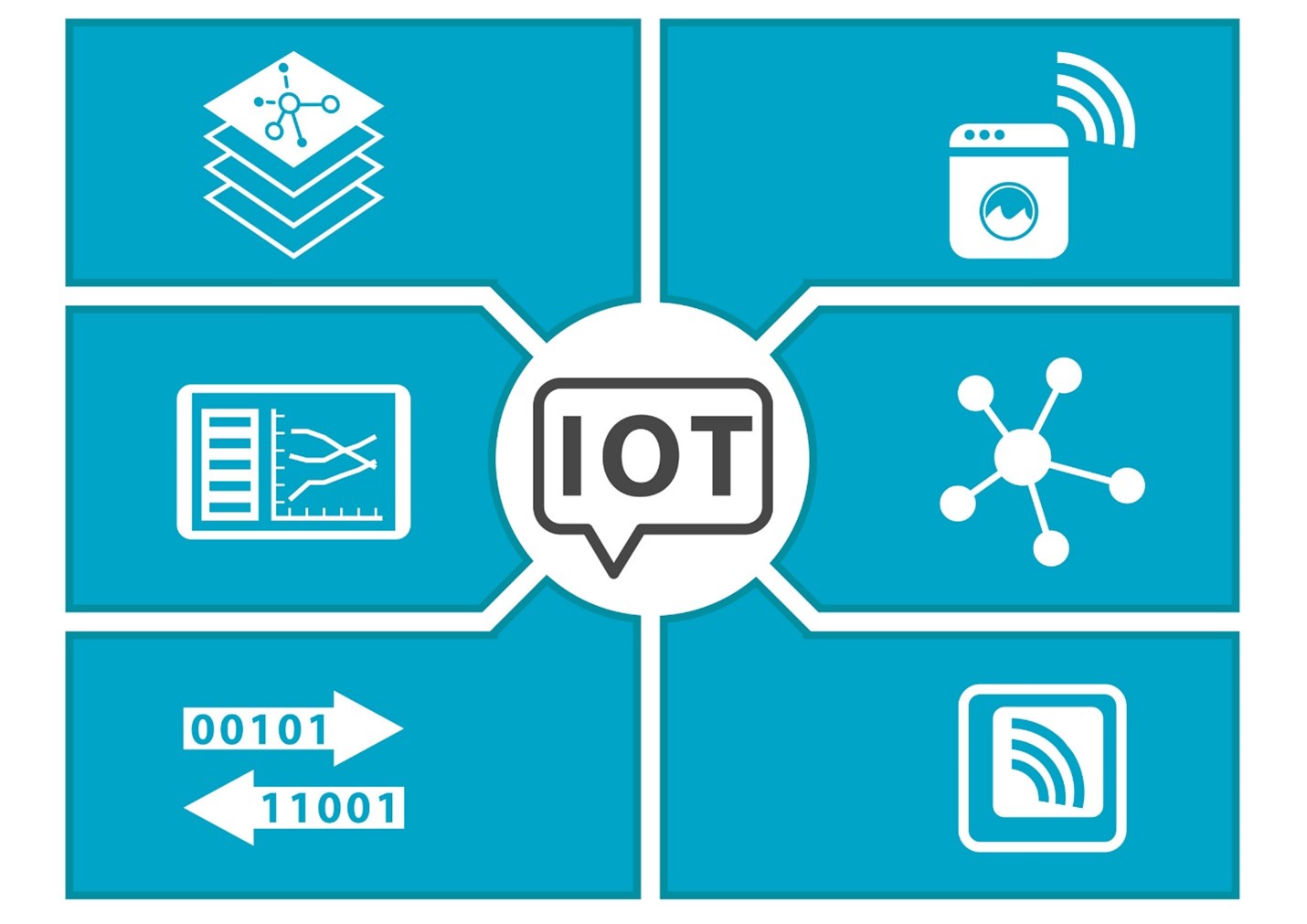 The internet of things (IoT) facilitates the connection of various devices over the internet. These linked devices can be controlled and analyzed remotely. The IoT concept provides the fundamental architecture and opportunities to create a connection between the physical world and the web. It has garnered more attention with more and more wireless devices becoming available in the market.
The demand for electricity is continuously increasing today. And what's worse, electricity costs have skyrocketed in the past few years. As a result, there is a major requirement to save as much electricity as possible. IoT-based smart energy monitoring can help with that.
IoT is a potent tool for efficient automated processes. Because of this, individuals, corporations, and even governments are becoming more interested in IoT applications for energy management.
IoT-powered energy management solutions are bringing innovation thanks to their real-time applications and sophisticated methods and solution like SYNERGY™. These systems enable new, smarter grids and guarantee remarkable savings, higher security, and more efficiency, in addition to other advantages for the electric power supply chain. Let's look at some important benefits and applications of these IoT-based smart energy monitoring solution like SYNERGY™ for your business.
Benefits of IoT-Based Smart Energy Monitoring
According to a market report, the volume of the worldwide IoT in the energy market is anticipated to reach $35.2 billion by 2025. Energy assessment and monitoring are crucial for power management because they help decision-makers target areas that need improvement and record how their choices affect energy usage.
IoT-supported energy monitoring sensors and systems have various benefits. They monitor consumption trends and offer information on inefficient sections, which help analyze energy consumption.
The energy sector thrives thanks to improved productivity and financial gains from innovative energy management strategies. Moreover, businesses are increasing their potential to match the upcoming competitors with the help of innovative technologies, such as smart grids.
With total control of energy information starting at the most basic level, these technologies can be used to optimize energy usage patterns. Let's look at these advantages in more detail.
1.    Cost Saving
Organizations may reduce human resources, operating costs, and energy utilization by employing IoT energy management solutions. You can budget your money and plan based on the anticipated consumption pattern. Furthermore, automation, effective asset upkeep, and automated labor significantly lower operational expenses.
Moreover, smart energy management systems frequently have built-in cost-saving functions, including the ability to emit less power during peak hours, the availability of revenue-generating initiatives, and the ability to locate any potential energy leaks. These advantages will enable you to eventually recover the cost you incurred while setting up your IoT-based monitoring system.
Advanced analytics software is expected to eliminate 90% of the time and effort required for energy analysis, monitoring, and calculation. Therefore, if you want to spend less on operating costs and more on expanding your revenues, IoT-based smart energy monitoring is a viable solution.
2.    Reduction of Carbon Emissions
Companies have a pressing need to confront the difficulties of decarbonization because the global manufacturing sectors are accountable for one-fifth of carbon dioxide emissions. As a result, the energy industry has undergone significant adjustments to help it conform to new rules.
Businesses are more frequently merging energy management systems with other solutions to lessen their carbon footprint. Additionally, this helps measure and analyze the ecological impact, optimize resource consumption, and develop net-zero-focused plans.
Your company's carbon footprint is the entire amount of greenhouse gases produced by your activities and is directly related to the amount of power it uses. Having a mechanism in place to regularly monitor and manage this can aid in identifying energy system flaws that you can fix to minimize your influence on the environment.
Lowering your carbon footprint is crucial because it lessens the impacts of global climate change, enhances public health, stimulates the world economy, and preserves biodiversity. All of this can be achieved easily through IoT-based energy monitoring systems.
3.    Compliance with Regulations
IoT may be used to control energy in your regular operations. Moreover, you can also use analytics tools to adhere to environmental standards. Modern SaaS platforms offer specialized analytics tools demonstrating whether clients are eligible for industry certifications, rewards, and programs. This helps you to filter out customers efficiently and ensure that all environmental standards and regulations are met correctly.
4.    Asset Maintenance
Besides energy efficiency, IoT has many more advantages for the energy sector. For example, industrial facilities utilize connected technologies, sensors, and data analytics to track and evaluate the operation of equipment and machinery.
Additionally, it's critical to consider the deployment of IoT in the renewable power sector, including solar power plants and dams. These intelligent energy systems make all business processes simpler and more effective, which evaluate equipment's power use and detect consequent variations.
5.    Automation of Processes
IoT is a tool that may be used to any extent and continually provides key benefits. Utilities, energy distributors, and manufacturers make these modernization investments have more to do with IoT than merely use it for smart energy management.
They constantly restructure their operations to maximize labor efficiency and promote automation. For instance, you may also automate expensive on-site asset management and enhance routine maintenance using IoT-based monitoring solutions. Information gathered about power use is necessary for utilities to calculate dynamic pricing automatically.
6.    Continuous Monitoring and Instant Changes
You can use advanced smart technologies to constantly monitor how much energy is used in the workplace. Without waiting for electricity bills to arrive, data gathered by the sensors is transmitted back to a single dashboard, where you can view the overall energy usage situation at any time.
When everything is shown on a single display, you can act quickly to make adjustments that will lower your energy consumption. This could include straightforward measures like drawing the blinds in rooms that get too warm and turning off devices left on, as well as more challenging ones like identifying out-of-date equipment that isn't functioning properly.
7.    Better Identification of Issues
IoT-based predictive algorithms are also helpful for seeing potential issues in processes before they arise and adopting preventative measures rather than repairing the actual damage. As an illustration of this, energy suppliers can forecast load peaks using information about energy usage trends and could provide incentives to regulate the demand and prevent overloads.
8.    Energy Saving
One of the most significant benefits of smart energy monitoring is that energy is saved daily. Knowing how much you're spending at any one time will help you devise creative ways to reduce usage and prevent difficulties.
Some user interfaces integrated with IoT allow you to view how much power and maintenance costs per minute. This is done by comparing consumption to a monetary measurement, such as watts/hr. rating.
Additionally, the energy monitoring system constantly transmits data about particular parameters and performance characteristics, which can be analyzed into reports and computed to create actions that boost efficiency and lower energy costs and consumption.
9.    Integration of Green Energy
Remote monitoring via IoT helps create a more environment-friendly ecosystem by gathering and analyzing a huge number of data points. Experts know that a shift to green energy is on the line, and they are taking steps to include clean energy strategies in their businesses.
By using intelligent energy management sensors, and power consumption statistics, you may grasp how to increase the utilization of renewables in your operations and apply energy conservation policies.
10.    Easier Handling of Disruptions and Accidents
Smart analytics solutions can be used to reduce damage and address problems in situations where a predictive approach can't be used, such as during accidents or outages brought on by natural causes. Data from sensors can pinpoint the issue and assess the amount of damage. Then, you can give your staff the go-ahead to develop a successful repair strategy.
The right solution is claimed by active maintenance at the appropriate moment. IoT smart monitoring systems are useful for this. Natural disasters that interfere with daily activities are handled effectively, along with dealing with severe issues like excessive water pressure within any industry.
Important Applications of Smart Energy Monitoring Systems using IoT
IoT-based power monitoring systems include sensors, modems, microcontrollers, and other relevant devices to streamline the energy management procedure. Connected devices have entered every part of our lives due to the increasing popularity of IoT, from industrial IoT to agriculture, home automation, transportation, and logistics.
Hence, it seems reasonable that IoT and connected devices will find significant uses and applications in your business and enhance almost every aspect of it. With that being said, let's have a look at some areas where IoT-based smart energy systems and devices are used effectively.
1.    Smart Lights and Temperature Control Devices
The easiest way to conserve energy is to stop wasting it. A new range of sensor-based HVAC systems, intelligent thermostats, and smart lights are all intended to continuously maintain the ideal conditions in buildings while keeping optimal energy usage. Smart lighting systems are a wonderful example of how IoT may be applied to save energy.
Wi-Fi-enabled LED lights can be regulated based on routines, motion, or sound to switch on and off as required and prevent unnecessary energy use. For example, even when no one is around, rooms in
homes, offices, and commercial buildings frequently stay illuminated throughout the day, wasting a lot of electricity.
Businesses may benefit from more energy-efficient lighting solutions and decrease how long certain lights and appliances are left on thanks to IoT lighting systems' customizable features. The huge energy savings have a favorable impact on finances and can lead to a sustainable workplace environment.
Similarly, smart IoT-based thermostats can help reduce heating and cooling expenses. In addition, many contemporary IoT smart thermostats feature improved temperature management capabilities, resulting in even higher energy savings.
IoT sensors may learn from data how to change the temperature in accordance with routines and capacity. Monthly power reports can display usage trends for better pattern recognition and transparency. These reports can also provide information for more specific control of temperature zones and vents.
For instance, the Philips Hue and Ecobee 4 are connected thermostats and lighting systems that offer significant savings. The Philips Hue product line includes both indoor and outdoor LED lighting that adapts to users' routines and likings.
It does all this while using 85% less energy than standard bulbs. The Ecobee 4 thermostat, on the other hand, is a smart thermostat that automatically reduces energy use when it is most costly, resulting in an extra 33% energy savings.
2.    Smart Meters and Sensors Can Be Used To Manage Energy Effectively
With the use of sensors, controllers, meters, analytics tools, and other IoT applications, users, enterprises, homes, and governments may monitor, control, and regulate supply chain activities and structures. For example, a smart meter is a modern electricity meter that may use IoT to digitally transmit readings of power meters straight to the electricity supplier.
Users have complete control over their energy use thanks to smart metering technologies. This has a significant impact on lowering electricity costs and ultimately results in huge financial savings. Additionally, sensor-enabled assets, such as domestic boilers or large industrial machines, may constantly report pressure and anticipate overheating. This can help prevent line breakage or an outage.
Preventing damage to the plant's equipment leads to significant financial savings. The management can achieve the appropriate balance between the gear's optimum performance, deterioration and energy use via monitoring data analytics, which makes use of the Internet of Things.
3.    Energy Storage
IoT-based systems offer a great application for storing energy in unforeseen times. The market for energy storage is considerably new. It is becoming more popular as a result of recent developments in the smart home sector and the expanding significance of IoT within smart cities.
Storage generally enables users to keep their energy independence and durability in case of a blackout or other issues. Power facilities must expand load cycling to fulfill demand due to the fluctuating nature of renewable power sources, which raises operating and maintenance expenses.
In order to regulate renewable energy sources and reduce the price of power production and distribution, an appropriate energy storage system must be integrated.
In particular, with the expansion of renewable energy generation, energy storage is vital for the grid's security and sustainability. Energy storage offers many features, such as emergency power, voltage stability, load demand decrease, and energy balancing.
Energy storage is more prominent currently, with the growing use of renewable energy sources. Users can easily make intelligent decisions about the loads and pick what loads should be secured along with how much power should be used in the off-grid state by using smart storage integrated with IoT. Ultimately, energy storage is an important application of IoT energy saving that enables companies and homeowners to regulate the source and amount of their energy and concurrently respond to problems.
4.    Optimization of Power Production Processes
IoT can also be used to optimize the processes involved in producing electricity. Plants, stations, solar panels, and wind turbines all need energy and maintenance and require significant effort to operate.
The use of IoT in this industry enhances the efficiency of the equipment. IoT resource management entails various actions to improve a power grid's efficiency. Utilizing sensors, predictive maintenance, data analytics, and other techniques are part of it.
Sensor-based continuous monitoring of wires and machinery can help in keeping a balanced load on the line and avoiding overloads. Blackouts, mishaps, and expensive downtime can be prevented thanks to predictive maintenance, ensuring that the equipment is fixed on time.
When power plants and renewables are linked together, consumers better understand where their energy is coming from. With this knowledge, they have the option to use the purest source currently available. With this application of IoT, electricity companies that generate the purest energy gain more customers and preserve better environmental standards.
Final Verdict
Businesses have changed how they use and monitor energy because of rising energy costs, stricter climate change goals, and growing environmental sustainability knowledge. Energy management has become sophisticated and significantly more effective due to IoT development. IoT is regarded as a ground-breaking concept in the field of energy management due to its broad range of applications and reliability.
IoT energy management systems implemented in commercial and residential buildings allow monitoring of energy use, adjust to lower energy demand, and increase efficiency.
Overall, implementing an energy management system has numerous advantages. You can simply tailor an energy management system to be the perfect solution for you, whether you are looking to cut operational costs or lessen your carbon emissions by conserving energy and using it mindfully.