TTG's is an AI-powered ABID-Cognitive Core Performance Management dashboard that automatically detects anomalies and provides a complete overview of network health.
—
News:18.03.2022
We're so excited to be collaborating with Vodafone Turkey! To help monitor their networks more effectively, we've created TTG's ABID-CIMP – the AI-based Core network monitoring system. It has advanced capabilities, like the ability to predict the network status and find out what will happen to the network in the future. And it's always at the forefront of technology.
TTG's ABID-CIPM
Developed by experts in the fields of AI and machine learning, the tool is ideal for enterprises looking to predict and prevent issues with customer service, inventory management, and product demand. With ABID+ Anomaly Detection Tool, you can reduce customer churn, minimize risk to your product.
Cognitive Performance Management means:
Anomaly detection and machine learning technology to provide a complete overview of network health i.e: detect degradation or improvement).
Perform automated scanning of all available networks in different geographical locations, correlating data to identify anomalies.
Achieve a quick detection mechanism for existing performance degrading network issues.
Automated, just-in-time detection of performance degrading network issues
Objective is to provide a quick detection mechanism for existing performance degrading network issues and analyzing anomalies at Core Network Nodes and Services
Needs to be achieved using automatic Anomaly Detection and Machine Learning techniques
Highlight node with highest detected anomaly
Automatically generate mail reports and alarms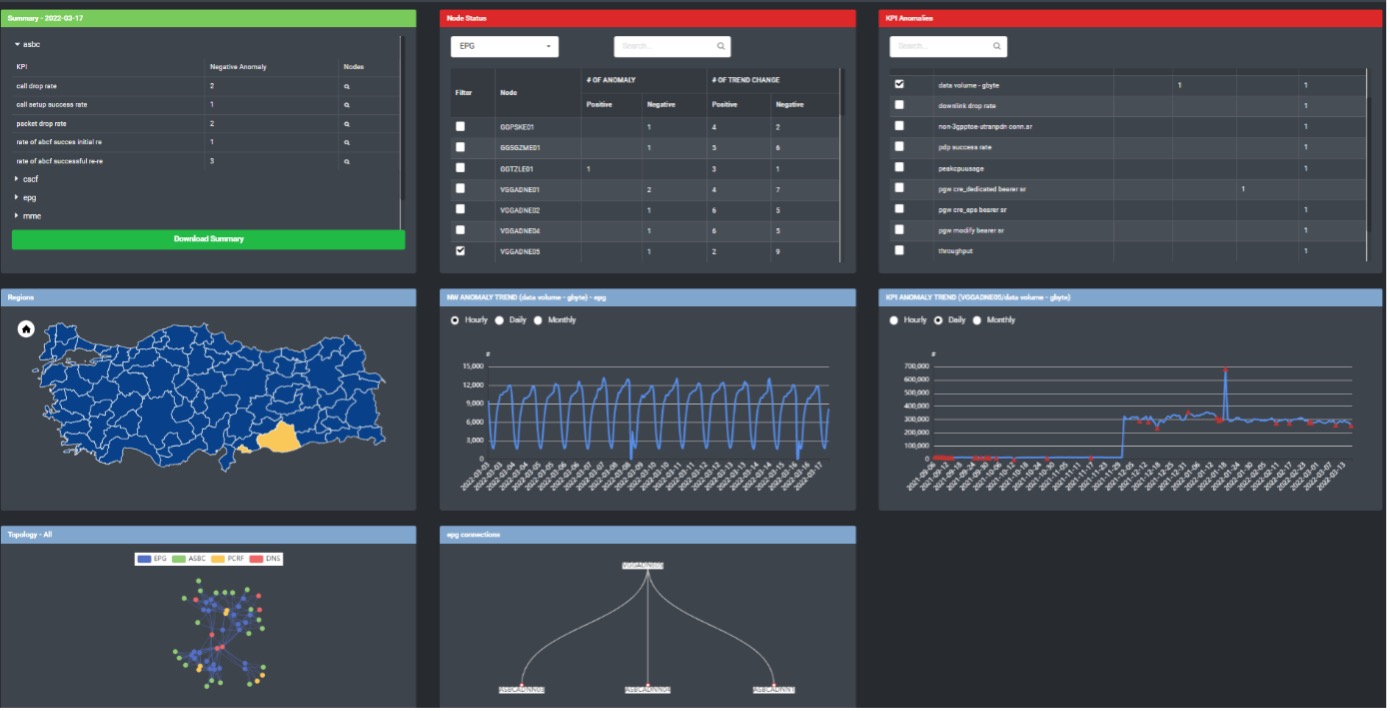 AI based Cognitive Core Network Performance Management dashboard
Vodafone Turkey, the one of the leading telecommunication operators in the country and in the field of mobile services, continues to invest in its network infrastructure and offers its subscribers better network service quality.