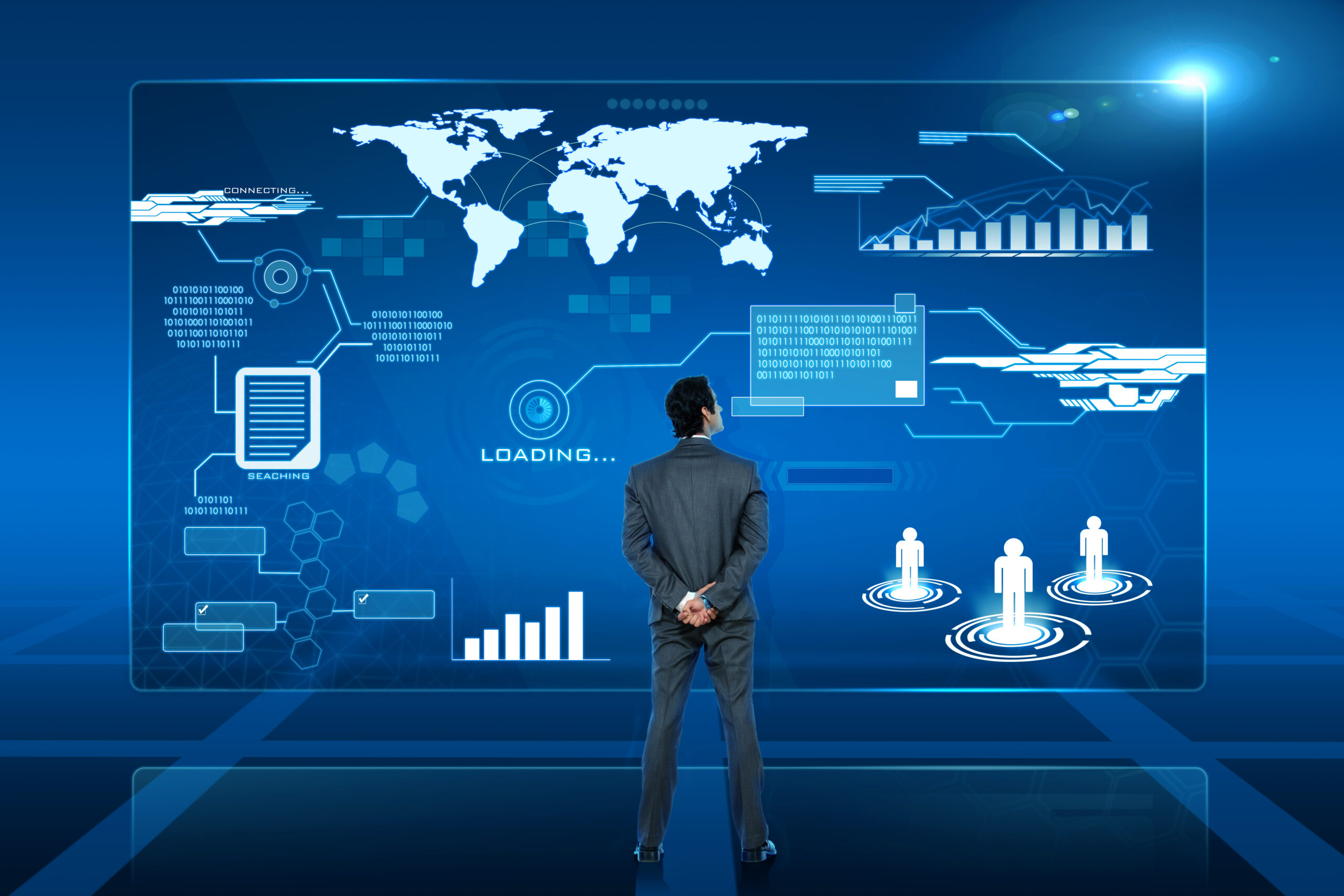 The telecom sector is entering an era of rapid innovation, cooperation, and growth thanks to the launch of 5G expanded cloud coverage. The safest way to stay ahead of the ongoing advancement of digitization is to innovate constantly.
To successfully shift to a future digital culture, telecom companies must reinvent their business models and reduce risk. Let's examine how the telecom sector has changed through time and what it might look like in the future.
How Has the Telecommunications Industry Evolved?
The provision of services for long-distance communication has mainly been the responsibility of the telecommunications sector. This industry includes satellite, cable, telephone, and ISPs. Most companies prioritize data services, improved connection, and high-resolution video and audio services.
The demand for more tailored and value-added services from businesses and wireless users has forced telcos to evolve more rapidly than their clients anticipate. Despite the unpredictability of these business and technological developments, telecom companies have successfully navigated similar phases in the past. It can be useful to look back and consider what lessons can be learned and how to apply them as network operators go forward.
The telecommunication industry's product line has grown from just visual and audio signals used in the 19th century to the current situation of sharing images, audio messages, and texts through wireless networks. From the GSM and CDMA to 3G, 4G, and now the deployment of 5G networks, telecom services have also had major data speed advances. Large amounts of data used to take days to send, but now it just takes a few seconds, thanks to the development of data networking.
The GSMA's establishment in this sector changed the game. This accomplishment paved the way for the rapid expansion of personal and commercial cellphone usage, generating enormous revenues for Telcos.
But as time went on, more players entered the market, and there was a significant increase in mobile subscribers. LTE and the widespread use of smartphones opened the door for technological transformation in the next period, forcing CSPs to take on new responsibilities as digital service providers. Huge increases in investments—which rose to a sum of $261 billion—were also brought on by the introduction of 4G.
What Does the Future Look Like?
Today, connectivity rules the world. A consistent, dependable, and quick telecoms infrastructure is essential for most enterprises to work in the modern, post-pandemic environment. That being said, the journey ahead won't be straightforward.
Looking ahead, Telcos will face difficulties attempting to keep up with an acceleration of the industry's transition that started before the outbreak of COVID-19. Leading businesses will manage this turbulent time by making decisions that will boost value generation and safeguard their company's future, even if it means undertaking a difficult shift.
The worldwide telecom services market was estimated at $1,657.7 billion in 2020, and it is anticipated to increase at a CAGR of 5.4% from 2021 – 2028. One of the main driving forces propelling this business is the increase in expenditure on the installation of 5G infrastructures due to the shift in consumer preference towards smartphones.
Other possible market expansion drivers include an increase in mobile subscribers, skyrocketing high-speed data connection demand, and growing adoption of value-added management services. In addition, the global communication network has seen many technological advancements over the decades.
The telecommunications industry is flourishing in a new reality, but it also faces new challenges and opportunities ahead of it. Rapid developments in technology, laws and consumer demand are increasing this sector's ambiguity level. The opportunities will be greater than before for those in the industry that welcome innovation, reevaluate their network service skills, and promote development.
Most modes of communication in the present era use modems and broadband connections. Voice over Internet Protocol (VoIP) service providers is a recent development in the telecommunications sector.
Through new technology developments, carriers have effectively migrated from circuit-switched towards IPs, from narrowband to broadband, and, most critically, from landline to wireless connections. Within the telecom business, wireless communications is a fast-expanding segment.
Nowadays, cloud-based technologies and mobile devices have replaced traditional communication and computing techniques. Let's explore some new technologies being used today and how they will shape the future of the telecom sector.
Strategic Technology Trends for the Future
Cross-Platform Connectivity with the Cloud
In the future, cloud infrastructures will be all the rage. Cloud infrastructure will create a virtualized world, building the groundwork for ecosystems, smooth orchestration, and cooperation. Thanks to this dynamic ecosystem, agile executives can offer new business models and solutions.
A cloud-first open architecture that can be supplied on cloud-optimized platforms, whether private or public, will pave the way for the following generation. Telcos will use ecosystem platforms to combine their connections and services with those of other providers to increase business value.
Mobile Phones
Developments in technology will radically alter how clients engage and interact with their telecom providers. Nowadays, the vast majority of individuals would prefer to grab their smartphone over their wallet when rushing out of the house.
In the future, smartphones will replace the wallet (this is already happening with Apple and Samsung Pay), and zero-touch technology will become the norm. To ensure stronger security via multi-factor and biometric identification, Telcos will work closely with payment providers to make this happen better.
Today, connectivity is a top concern for most individuals. Future generations will expect limitless access, making solutions like AI-powered home hubs connected with the IoT possible. These greater bandwidth requirements will be fulfilled by 5G, but telecoms must forecast the appropriate revenue streams.
Customers will have things to be excited about thanks to developments in telco-technology, including virtual reality and ways to improve how we live, purchase, and maintain our health.
5G Networks
Previous cellular technology iterations focused on ensuring connectivity, while 5G takes communication to a new level by giving users cloud-based experiences. 5G networks, which are virtual and software-driven, use cloud technology. Additionally, it improves digital experiences by automating tasks with machine learning capabilities.
Effective augmented and virtual realities, fully autonomous transportation, higher definition films, and many more things will be made possible by 5G. The spread of 5G and Wi-Fi 6 systems will provide connectivity in previously inaccessible locations, fostering communication and presenting chances to improve enterprises, communities, and people's lives globally. This telecom trend will probably positively impact remote employees, industry, health, and academia. While 5G will address bandwidth needs, it is up to telecoms to choose the appropriate revenue sources to support their future growth.
When choosing a brand nowadays, people consider how it presents itself, what it advocates for, and how seriously it takes cyber-security. Telcos must think about new services and income streams in addition to their overall consumer experience as 5G develops.
The Internet of Things (IoT)
The embedded systems used by digital smart devices, including CPUs, sensors, and hardware, are part of the Internet of Things network. These gadgets can gather information from their environment, communicate it, and take appropriate action.
The telecom industry is utilizing the Internet of Things to accelerate digitalization. As digital gadgets grow more widespread, there is a greater need for swift and dependable connectivity. Additionally, it makes it simple for telecom companies to watch over the various communications infrastructures remotely. The telecom sector will continue to see an increase in innovation; thus service providers must adhere to this trend and capitalize on it.
Over-the-Top (OTT) Services
Customers prefer OTT channels in the current digital era for several reasons, the most important of which is the availability of a large variety of viewing options and competitive prices. The OTT providers offer online access to video, sound, and other digital content. They typically have a limited selection of viewing options and are not constrained by price agreements.
OTT applications include Netflix, Hot star, Amazon Video, HBO, and other popular examples. Smartphone display, audio quality, and quick IP networks act as motivating factors to entice more customers to the marketing strategies of OTT providers, resulting in an adoption rate that keeps expanding.
In 2020, there were over 8 billion mobile subscriptions worldwide, with smartphones being used by almost 60% of the population. Comparatively speaking, private telecom operators have a greater subscriber base than government-owned firms.
Additionally, the rising popularity of OTT applications is encouraging customers to sign up for wireless internet services, which will considerably help in implementing communication networks on a larger scale. Moreover, the increased popularity of online gaming and high-definition videos is anticipated to accelerate segment growth over the next several years.
Final Verdict
As the pace of development quickens year after year, we discover ourselves rushing toward a connected world that is only becoming more common. If Telcos want to make profitable and efficient use of new technology, they are still left with a lot of work. The key to accomplishing this will be to build new solutions that are seamless and supported by relevant data, with customers at the center of their product offerings.
Successful businesses will excel at adjusting and creating new value and give their employees the freedom to be creative and take calculated risks. Adopting a strategic, futuristic business plan is essential for survival and expansion within the telecommunications sector.