What is TTG's GEMS & MPLS Topology?
TTG's GEMS is a robust network management platform designed to provide network operators with a clear and concise view of their network's topology and performance. It offers a range of features that make it easier for operators to monitor, manage, and troubleshoot their networks.
 Key Features of TTG's GEMS
MPLS Topology Maps: One of the standout features of TTG's GEMS is its ability to generate MPLS (Multi-Protocol Label Switching) topology maps. These maps provide a visual representation of the MPLS network, showcasing the relationships between different network elements such as routers, switches, and links.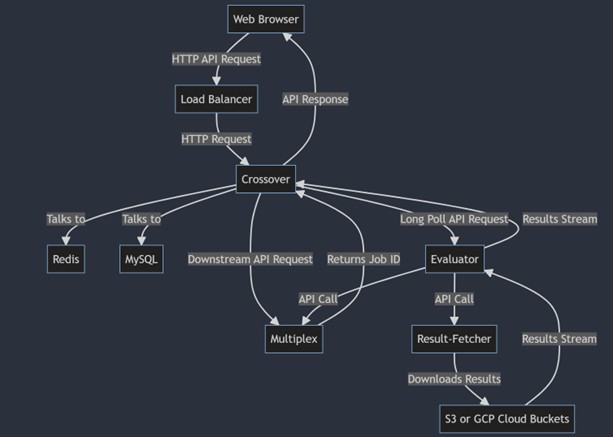 Dynamic Updates: TTG's GEMS continuously monitors the network and updates the MPLS topology maps in real-time. This ensures that operators always have the most up-to-date view of their network.
RSVP Protocol Integration: The Resource Reservation Protocol (RSVP) is integrated into the MPLS topology maps. This protocol is used to reserve resources across a network and plays a crucial role in ensuring the efficient functioning of the MPLS network.
Detailed Node Information: By clicking on a node in the MPLS topology map, operators can access detailed information about that particular node. This includes data such as the node's IP address, operational status, and associated labels.
Customizable Views: TTG's GEMS allows operators to customize their MPLS topology maps based on their preferences. They can choose to view the entire network or focus on specific sections.
Why Choose TTG's GEMS?
There are several reasons why TTG's GEMS stands out from other network management solutions:
Comprehensive Monitoring: TTG's GEMS offers a holistic view of the network, ensuring that operators can quickly identify and address any issues.
User-friendly Interface: The platform boasts a user-friendly interface that even those new to network management will find easy to navigate.
Scalability: TTG's GEMS is designed to scale with your network, making it suitable for both small businesses and large enterprises.
Reliability: With TTG's GEMS, you can be assured of accurate and timely data, ensuring that you can make informed decisions about your network.
TTG's GEMS is a must-have tool for any network operator looking to gain a deeper understanding of their network's operations. With its comprehensive monitoring capabilities, user-friendly interface, and scalability, it's no wonder that TTG's GEMS is fast becoming the go-to solution for network management.
Whether you're a small business owner looking to keep an eye on your network or a large enterprise in need of a robust network management solution, TTG's GEMS has got you covered. Dive into the world of TTG's GEMS and take your network management to the next level.