What Is 5G Network Slicing?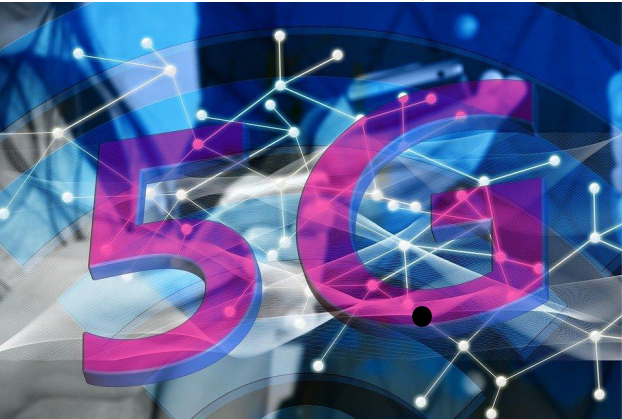 The ideal way for operators to create and operate a network that matches and transcends the changing needs of a broad range of customers is through network slicing. The 5G architecture's dependence on 5G network slicing is undoubtedly among its most innovative features because it will enable operators to allocate parts of their networks for particular customer use cases, such as the connected car, the smart factory or the connected home. Let's take a closer look at 5G network slicing and its potential applications.
What is Network Slicing?
Network slicing is a virtual networking design that essentially lies in the same domain as software-defined networking (SDN) and network functions virtualization (NFV), two closely linked network virtualization technologies that are really advancing modern networks toward software-based automation.
By dividing networks into virtual components, NFV and SDN enable far greater network adaptability. Network slicing essentially allows the construction of numerous virtual networks on top of a single physical infrastructure. Access, core, and transport are just a few network domains that might have network slices spread across different operators. A network slice may be dedicated to a single enterprise customer or shared by multiple tenants. For instance, a slice can consist of dedicated transport, radio, and care sources, such as dedicated user plane function.
What is 5G network Slicing?
5G network slicing can be described as a network configuration that enables the construction of many networks over a single physical infrastructure. The 5G architectural world has evolved to rely heavily on this configuration. Depending on the individual requirements of the application, use case, or customer, every slice or section of the network can be assigned
Network virtualization is used in 5G network slicing to split a single network connection into numerous unique virtual connections that offer multiple resources to various sorts of traffic. Network slicing, which has many applications, is among the most crucial aspects of 5G technology today. It will support brand-new services with incredibly diverse needs, such as connected cars or voice calls, which demand various throughputs.
By 2025, according to GSMA Intelligence's prediction, the world will have 1.2 billion 5G subscribers or 40% of the world's population. Therefore, the upcoming 5G network architecture presents a significant chance to build a flexible network that can adjust to the various needs of numerous businesses and the economy. Network slicing will be a crucial enabler of that 5G scenario.
What are the Benefits of 5G Network Slicing?
Because a single network may be split to suit a variety of use cases according to consumer demand and segmentation, the advantages of 5G network slicing are obvious. To account for the breadth of network slicing in 5G, operators can assign resources to each slice while employing the required speed, bandwidth, and latency.
As per 5G Americas, network operators would gain from 5G network slicing by being capable of installing only the functions required to support specific consumers and market segments. This will result in significant savings compared to deploying full functionality to enable devices that will use a portion of that feature. Since fewer functions need to be implemented, 5G systems can be implemented more quickly, resulting in a shorter time to market.
The ability to provide a network slice as services reduces both operating and capital expenses. First responders and health emergency teams may be given priority in terms of coverage, capacity, and connection, among other crucial public bodies.
Some manufacturers, including Ericsson, think that 5G network slicing would be crucial for the technology to achieve its demands. The enormous variety of use cases and their varying requirements concerning power, throughput, and speed will define the new age of 5G communication. As per Ericsson, the increased elasticity brought on by network slicing will help in meeting the demands placed on cost, effectiveness, and flexibility in the future.
Network slicing is necessary for 5G, but it also may be implemented on current 4G or LTE networks, unlike other key components of 5G, allowing for immediate benefits to be gained while planning for the approaching shift.
It additionally offers a safe and effective replacement for the trial and deployment of new applications using AI-powered orchestration. Once the network is split, making adjustments that interfere with current services is no longer essential to evaluate new ones. For each new slice, fewer functions have to be deployed
Use Cases for 5G and Network Slicing
Three main categories may be found in the use cases for 5G and network slicing:
Extreme (or enhanced) Mobile Broadband (eMBB)
The first one is the eMBB which are extreme mobile broadband applications. These applications will produce the most traffic on the mobile phone network because they are heavily focused on video and need a lot of bandwidth.
Massive Machine-Type Communications (mMTC)
The second category is the mMTC which has thousands of devices linked to the network and is more widely referred to as the Internet of Things but on a far bigger scale. Although there will be many more magnitudes of these devices than eMBB apps, they will produce much less traffic.
Ultra-Reliable Low-Latency Communications (urLLC)
The third category covers the urLLC. These will make it possible to conduct remote activities or use vehicle-to-X (v2x) communication, and they call for Mobile Network Operators (MNOs) to arrange mobile edge computing capabilities.
Each network slice may have its architecture, administration, and security via network slicing to meet a particular use case. Although functional elements and services may be shared among network slices, characteristics like data speed, bandwidth, connection, quality, responsiveness, and reliability can be tailored in each slice to comply with a particular Service Level Agreement (SLA).
Since it is anticipated that MNOs would have to create and keep many network slices, automation is an essential part of network slicing. MNOs cannot manually manage this quantity of slices at the speeds their clients demand.
Rather, zero-touch slice lifecycle management should be dynamically performed at scale and instantaneously as traffic load, demand for services, and network resource availability change. Nevertheless, once this capacity is in place, it might create a wide range of new revenue prospects for Mobile Network Operators.
Challenges of 5G Network Slicing
Despite the enormous benefits of network slicing, owners and developers still face several difficulties. The radio access network (RAN) needs to be modified to support network slicing to achieve full E2E network slicing.
Although efforts towards regulation continue, there is still no complete industry agreement on implementing network slicing on 5G networks with certain other architectural components.
Operator stress increases as more networks are deployed onto the same physical infrastructure. Handling spectrum slicing and allocation for dynamic scenarios and preserving Service Level Agreements (SLA), Quality of Service (QoS), and security assurance for each particular slice are among the potential issues.
Considerations related to network security are also made more complex. According to the use case that each slice is intended to support, every slice will have specific security requirements and need its device identification to verify users.
The scale factor linked to network slicing creates billions of new possible attack vectors, similar to the Internet of Things (IoT). A comprehensive attack from a 5G network management center might potentially infect numerous network domains and slices.
The roles of operators and businesses using the slice should be clearly labeled to meet network-slicing security concerns. To address this demand, cutting-edge security techniques like micro-segmentation are still developing.
5G operators will continue to emphasize the avoidance and resolution of security concerns, and significant security solution investment is anticipated before and after the commercial launch. This offers chances for providers of security as a service (SECaaS) that offer complete solutions which assist all stakeholders.
Final Verdict
As 5G technologies progress, more commercial and mission-critical communications will certainly be placed on a single physical network, adding additional capabilities. Businesses are always searching for creative solutions to fulfill their demands and take advantage of new possibilities as technological advances and commercial opportunities are brought to all industries.
Enterprise users expect all business and operational procedures to be automated, including ordering, activating, delivering, and decommissioning services. With network slicing, they anticipate receiving services more quickly and with more security. Thus, communication service providers may satisfy any need of their business clients thanks to network slicing with 5G.
To date, most of the network slicing implementations have involved 4G networks. One of the reasons behind this is that 5G is still in its infancy. Network operators are, however, eager to deploy network slicing on 5G because of the potential it holds.
Huawei's announcement a few years ago with Vodafone to slice the fiber-to-the-home network of operators in Ireland is a prime example of how network slicing is paired with customer premise equipment technology to meet the needs of different customers.