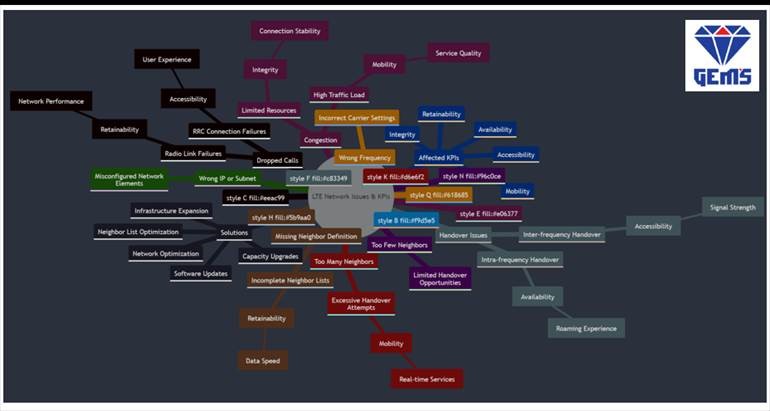 In the age of digital transformation, LTE networks stand as the backbone of our connected world. For Communication Service Providers (CSPs), ensuring the seamless operation of these networks is more than just a necessity—it's a competitive imperative. With the ever-growing demand for instantaneous data transfer and uninterrupted connectivity, the challenges faced by CSPs are manifold.
The LTE Network Landscape: Challenges and KPIs
From the annoyance of dropped calls to the complexities of network congestion and handover issues, these challenges can drastically affect both user experience and overall network performance. Let's delve deeper:
Dropped Calls: A significant pain point for users, dropped calls can be quantified using the Call Drop Rate (CDR) KPI. Formula: CDR = (Number of Dropped Calls / Total Call Attempts) x 100%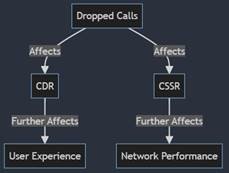 Network Congestion: This can be measured using the Traffic Channel Congestion Rate (TCCR). Formula: TCCR = (Number of Failed Traffic Channel Allocations due to Congestion / Total Traffic Channel Allocation Attempts) x 100%
Handover Issues: Handover success rate is a critical KPI in LTE networks. Formula: Handover Success Rate = (Number of Successful Handovers / Total Handover Attempts) x 100%
Visualizing these challenges can be achieved through a detailed mindmap, showcasing how different problems in the LTE network influence various KPIs. This intricate web of challenges, KPIs, and their cascading effects might seem daunting, but it's essential for effective network management.
GEMS: Revolutionizing Network Management for CSPs
GEMS stands as a beacon of hope in this intricate landscape. Here's how:
Real-Time Visibility and Troubleshooting: GEMS offers insights right when you need them. Imagine detecting a surge in dropped calls and addressing it before it escalates—this is the power GEMS brings to the table.
Comprehensive FCAPS Compliance: From fault detection to performance management, GEMS ensures every aspect of your network is under scrutiny, ensuring unparalleled control and oversight.
Centralized Configuration: Say goodbye to the tedious task of individual device configurations. With GEMS, it's centralized, streamlined, and efficient.
Seamless Integration Capabilities: Whether it's another EMS or a third-party tool, GEMS integrates effortlessly, ensuring you get the most out of your existing infrastructure.
Cost-Effective Monitoring: High functionality doesn't always mean high costs. GEMS strikes the perfect balance, offering top-tier network monitoring without straining your budget.
AI-Powered Anomaly Detection: With its AI-driven algorithms, GEMS can predict and detect anomalies in real-time, ensuring threats are mitigated before they become full-blown issues.
Customizable Dashboards: From visualizing KPIs to monitoring bandwidth, GEMS' dashboards can be tailored to suit your specific needs.
Inventory and Topology Management: With GEMS, get a bird's eye view of your network's physical and logical layout, ensuring you're always in the know.
Low-Code Rule Editor: Simplify system modeling and analysis, ensuring efficient behavior analysis and automation.
Supported Protocols: GEMS' adaptability ensures it works seamlessly across a range of protocols, making it a versatile tool in any network environment.
In Conclusion:
For CSPs, navigating the challenges of LTE networks is a monumental task. However, with GEMS, they have a robust ally that offers not just insights but actionable solutions. Leveraging GEMS ensures optimal network performance, stellar user experiences, and efficient network management, making it an indispensable tool in the modern digital era.