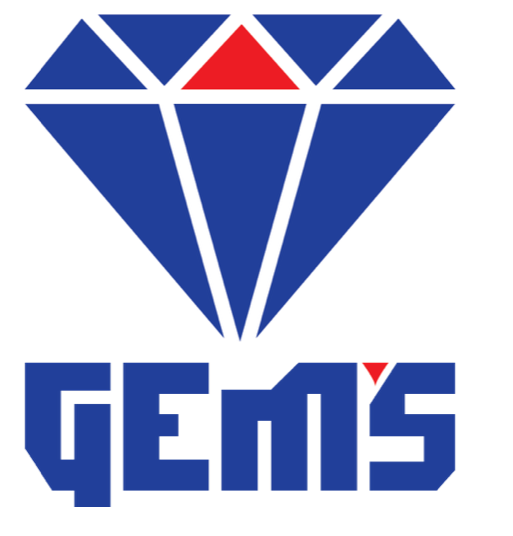 GEMS is a versatile yet affordable full stack network & application monitoring tool with extensive troubleshooting capabilities that provides real-time visibility of all your systems. With comprehensive monitoring and alerting capabilities, you will know that  there is an issue before they affect your customers and business
GEMS provides a complete view of your network regardless of vendor, technology and domain  with its built-in packs such as mobile, backhaul, IT and IoT that covers all the functionality of FCAPS and more.
Key Features
Comprehensive FCAPS compliance
Centralized configuratuon
Easy to integration with other network EMSs
Easy operation and maintenance
Low CAPEX & OPEX
A single solution for all network domains
Adaptable and flexible
Low-code rule editor
Centralized automation.
Fault Management
Configuration management
Performance management
APM and Open telemetry
Performance KPI/KQI threshold management
Realtime Notifications
Inventory management
AI Based Anomaly Detection
GIS Module
Reporting
KPI Monitoring
Customizable Dashboards,
GEMS covers following technologies:
Mobile Network-2G, 3G, 4G, LTE, 5G, Backhaul, DWD, SDH
IoT network
IT- IP, MPLS network
Storage
Open telemetry
GEMS supports following data formats for ingress compiling to the the 3GPP standarts where possible
CORBA
XML
CMIP
TL1
CLI
SNMP
Open telemetry
ASCII
FTP/SFTP
SSH2
REST API
Modbus
Custom
GEMS is a multi-vendor and multi-domain platform
Fault Management
The fault management system is used to monitor the current status of equipment, provide alarm and fault handling, and improve the reliability of the network. Fault management not only has a major impact on the reliability of the network but also has a significant impact on business operations.



Events-driven & auto correlation
De-duplication & Event suppression
Root cause analysis
Logging/Storage
Automated fault notifications
Validation rules & filters
Alarm synchronization
Alarm statistics and reports
Performance Management
Improve customer experience, reduce churn, optimize investment. With the Performance Management platform, you will be able to collect data from all network elements, create dashboards relevant to your unique business needs and analyse KPIs, raw counters and aggregated data in real-time and near-real time. GEMS provides a dashboard to monitor key performance metrics such as latency, bandwidth utilization, and network capacity. In addition to these metrics, it also gives you a timeline with graphs of the top performers and the most recent alerts.



One web-based tool for umbrella and regional cluster level
All reporting tools in one
Reporting Suites
Report Creator
KPI builder
Threshold and profiler
GEMS Monitor reporting
Capacity and Bandwith alerting
Time Overlay reporting
Grouping and filtering Dashboards
Configuration Management
Configuration Management is the ultimate test bed for IT and network managers, engineers, and technicians, allowing them to test for devices and making sure they work exactly as expected. Configuration Management offers a wide range of benefits to both novice and advanced users. GEMS offers customizable and standards based configuration functionality for various technologies. GEMS allows you to easily that makes it simple to quickly configure, reconfigure, and monitor the performance of all devices and making sure they work exactly as expected.



Configuration view
Keeps all network Configuration Backup
Network Device Inventory Reporting
Global Configuration Search
Configuration Archive
Remote configuration, Backup/Restore
Multiple management interface
Task-driven configuration process
Store & re-use configuration profiles
Rollback changes to previous config
Batch operation
Inventory Management
GEMS inventory management offers the operator an up- to-date knowledge of the existing network hardware equipment and software versions  used in the service delivery. Inventory Management is designed to store and provide resource inventory from the entire managed network. Users can easily search and examine resource data from a remote location.



Software status inventory
Hardware status inventory
Centralised HW and SW inventory
Better visibility of Hardware inventory,
Keep up-date inventory
Advance filtering
Inventory consolidation
An accurate serial number display facilitates tracking
Export data to XML / CSV file
Browse Hardware information
Hardware equipment used in network
Topology Management
Dynamic Network topology contains the physical/logical (L2/L3) layout of all the devices and systems on a network, including their connections to other networks. Topology management specifies the L2/L3 layout of a network and how it should be implemented in physical reality. the network topology used to display the network meta-objects configured in the system, and the various state information of the network elements is displayed in real time on the topology GIS map.



hierarchical and scalable views over the entire network
Automatic mapping of NEs
Capture logical and physical correlations
VPN maps for L2/L3 connectivity
Keep history of topology
Network Topology & Grouping
Advance filtering
Advance search
Administrate & Security Management
Administrate & Security management is arguably one of the most important aspects of a system. It ensures that there is an appropriate set of access permissions for the different tools in GEMS. With the help of our product, users are able to immediately be assigned an authorization based on their user profile in the system. Authentication of a user is based on user profile information in the system's specific authentication repository.



Creating, deleting and updating user and login profile
Creating, deleting and updating a group
Resetting user passwords
Security audit trail logs
Authorization mechanisms
Secure devices interface SSL etc.
Low-code Rule editor and Automation
Due to the increasing complexity of IT and Telco systems, there is a need for a reliable and easy way to model the behaviour of these systems with rules. GEMS solves this problem by implementing an affordable and intelligent solution that can triggers actions or call external services in certain situations. This method provides flow rules and decision tables as a way of analysing system behaviour that is easy to comprehend.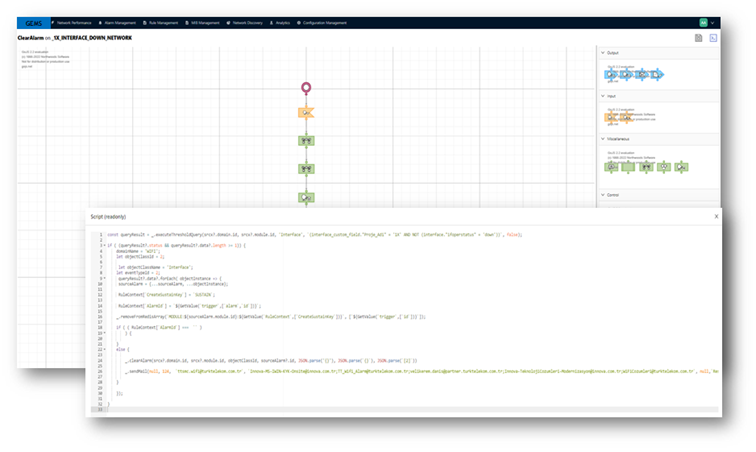 Rule Manager is a highly customizable and configurable system for complex event processing
With rule management functions you are able to filter, enrich and transform incoming events originated by network devices and related assets.
User is also able to trigger various actions, such as notifications or call external services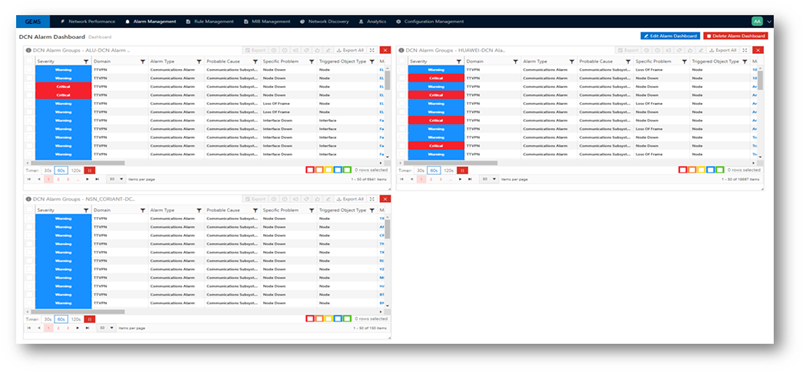 AI Anomaly Detection Module
Today, network anomaly detection is a must have for IT & Telco departments. The AI based Network Anomaly Tool provides an easy way to track performance metrics, spot anomalies from specific regions or users.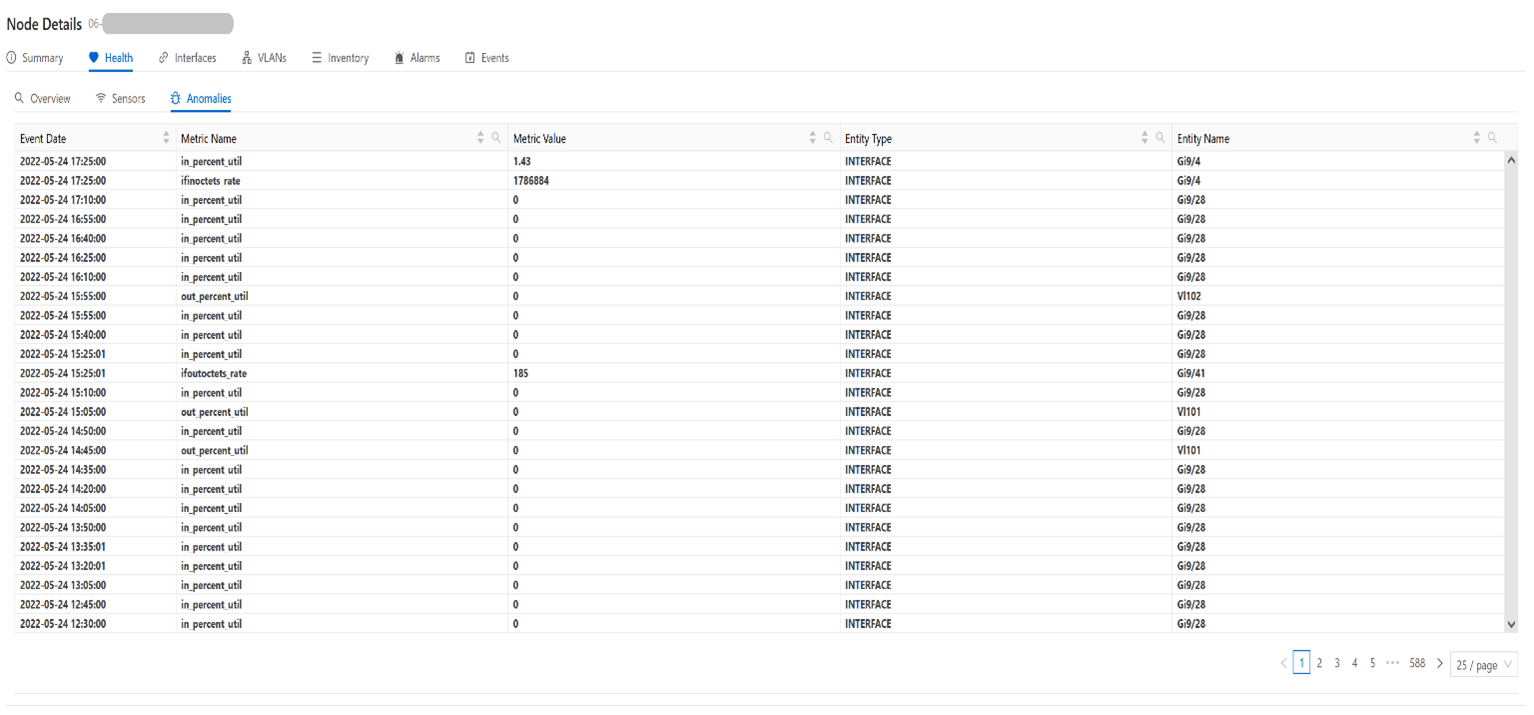 Note: This is a add on module.