Network Monitoring Tips and Tricks
Meta description: Looking to integrate network monitoring into your organization? Have a look at some tips and tricks for network monitoring and the advantages of doing so.
Meta keywords: network monitoring
11 Top Network Monitoring Tips and Tricks

Image Text: An image featuring computer codes showing on a system
Alt-Text: Computer code on a screen
Image Description: An image of computer codes on a system
These days, automation technologies are becoming more prevalent in a wide range of industries, and networks are becoming increasingly complicated. Because of this, it is mandatory to have a proper and efficient network monitoring solution to keep your business operational.
IT teams may examine a network's efficiency, security, and productivity, with network monitoring that gives them valuable information about their networks. We'll go through some of the best network monitoring tips and techniques today to simplify your automation procedures.
Advantages of Network Monitoring
The process of gathering and analyzing information regarding the network traffic that moves throughout an IT infrastructure is known as network performance monitoring. The fundamental goal of network monitoring is to gather the data required to make informed management decisions regarding the network's condition.
All network elements, including servers, switches, routers, switches, virtual machines, and firewalls, are constantly monitored. The effectiveness of the services of an organization depends on how closely its network is monitored. Network monitoring enables you to identify and look into network issues that can cause apps to become unavailable or response times to become slow.
In addition, it allows identifying whether the network, the app, or the host equipment is the main factor in the performance issues. Let's have a look at some benefits of network monitoring, which can help your organization.
1. Reduces Costs on Several Levels
IT managers and security teams can identify strange activities easily thanks to network monitoring. It allows for avoiding damages caused by data breaches. By monitoring the network, IT teams can identify overloaded and compromised systems, both of which have the potential to disrupt a network.
Downtimes can be costly and occasionally lead to a decline in paying clients. Administrators can reduce many overhead costs by identifying components being under or over-utilized through network monitoring.
2. Automates Critical Tasks
Alerts generated through monitoring systems are used to prompt quick remedial actions. For instance, if CPU use is above 80% for over 30 minutes, a new server can be established to handle the load while administrators investigate the issue. Additionally, these alerts give administration teams adequate time to update or add more capacity.
3. Offers Information to Estimate requirements in Future
Making decisions is easier with the information that monitoring tools offer. It offers initial information about potential infrastructure upgrades. Network monitoring offers previous performance information that can be used to forecast scaling needs that may arise in the future. It also emphasizes vulnerabilities in the network that may have to be rectified at a particular timeline depending on their severity.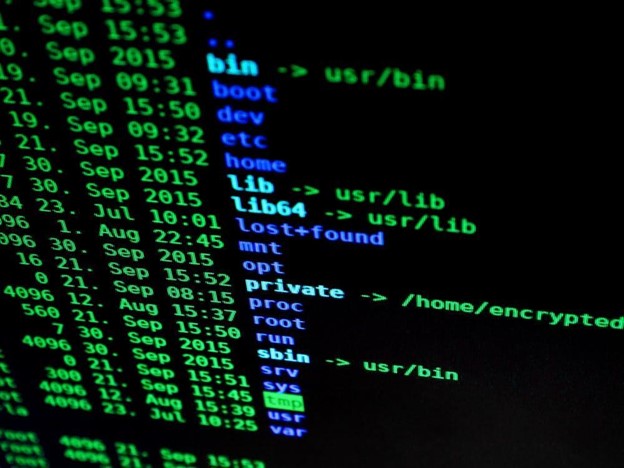 Image Text: An image featuring codes on a computer
Alt-Text: codes on a computer
Image Description: An image of computer codes
Important Tips and Tricks for Networking Monitoring
While some monitoring programs make use of a few network monitoring strategies, others offer a much wider range. Enterprises, however, have a multitude of options for their monitoring tools to examine networks. Now we will discuss a few network monitoring strategies and tips that will give your business a clear understanding of how its network is operating.
1. Establish a Baseline Network
Setting up baseline network behavior is the first step in the development of any monitoring system. The allowed range of values for all parameters to be monitored, what constitutes typical network activity, and the linked devices must all be highlighted in a single, well-designed document. Network managers can establish acceptable alert threshold levels when a baseline is established.
Before a network problem arises, the team can use these alerts to be vigilant in diagnosing possible problems. For instance, if the server's CPU utilization is higher than the limit specified, you can look into the problem before it causes the server to overheat and malfunction. Whenever an issue arises, alerts should be sent out right away by automated emails produced by the network monitoring solution or via audios.
You will be able to implement appropriate measures as soon as you become aware of what is happening. Not only should alerts be sent out when an issue comes up, but they should also be delivered anytime a particular piece of equipment or app is made available online. They should provide details regarding the device, the problem, and the activity that led to the alert popping up.
Additionally, generating only useful alerts and lowering the number of alerts resulting from the same issue or incident on the network is crucial. You might believe that this strategy is useless if you think that you know every detail about your company's particular network. But it is important to acknowledge that if the framework is weak, the product won't be long-lasting or scalable.
2. Use a Tool that Offers Visibility into the Network
Nowadays, the majority of businesses have teams dedicated to network operations (NetOps). Most NetOps teams begin with fundamental, highly specialized open-source tools and gradually add more sophisticated ones as requirements change. Network monitoring teams begin managing 3-10 tools at once after several years of scaling up, commonly known as tool sprawl.
Tool sprawls are very unproductive since it requires effort and time to identify the key information and then link it. Businesses must begin with having monitoring solutions that are scalable and can be adjusted to interact with older and newer tools in order to reduce tool sprawl.
You can avoid tool sprawl by consolidating your whole network into one, which is essential for easier monitoring. When there is an issue, using numerous tools can make things more difficult. As multiple monitoring tools identify problems and make it challenging to determine the source, a single error might have a negative impact on the alerts. While you'll be aware of the issue as soon as it arises, it won't be easy to figure out what's happening immediately.
As a result, you will waste time investigating while the actual problem worsens. A single aspect of the truth is provided by combining all of your network monitoring into a clear, solitary solution. To integrate and administer your network using just one screen and tool, it is best to obtain a multiprotocol master station that can easily handle many outbound and inbound protocols.
GEMS customers realize a better way of monitoring. GEMS is software that is designed to help companies measure, manage and optimize all their IT operations. This includes, but is not limited to, the software, hardware, and networks that are essential for their business. With GEMS, our customers have access to an all-in-one solution that's easy to implement and highly efficient. They can use GEMS as a powerful business performance management tool to save time and money. GEMS customers are discovering a better way. That's when they realize they've finally found a real-world solution to their tool sprawl problem. They are also seeing that GEMS is not just about tools; it's about managing their entire engineering process.
3. Integrate Configuration Management with Network Monitoring
Data flow via a network is maintained by several devices. In comparison to a switch, a router has additional configuration options. A safe and reliable network depends on proper and efficient configuration. Some users keep the device's default settings after it has been unboxed. However, this is not the right practice because the default settings might not benefit the organization. Configuration management can help in this situation.
Individual variables can be adjusted through configuration management without having a large influence on the network. Administrators can handle users and devices with comprehensive network visibility if configuration management tools integrate with monitoring tools. They can test prospective improvements on a smaller scale and make fewer mistakes as a result.
While maintaining the base and network map in the monitor, configuration management also plays a role in effectively automating the addition of new and varied network components.
4. Be Wary of Alert Storms
In the daisy chain topology, identical elements are linked together in a series, resembling the petals of a daisy flower. The switch is the daisy-chained element that is most frequently used in large businesses. A failing switch may generate multiple alerts that cascade down to every switch in the chain.
This is referred to as an alert storm. When alerts are not put in carefully analyzed and strategic locations, alert storms might result. The NetOps team may become tired of receiving too many alerts and disregard valid alerts. Alert storms can prevent them from carrying out other crucial tasks.
Your personnel remain under intense pressure to investigate and fix network-related issues. However, due to numerous specialists working on various elements of network management, there may be instances where problems go ignored and unaddressed.
The tip to avoid this is to make a strategy showing in detail who is notified when a certain issue arises. Your plan should also specify how you should forward alerts for problems to other staff members based on their importance, duration, and service levels.
5. Gather Information from Numerous network devices for complete insight
For a comprehensive view, it is crucial to gather information from numerous network devices. A collection of data collected from multiple devices linked to the network offers a broad overview of the network's health. To determine what sort of insights can be obtained from each data point, they must be investigated and analyzed thoroughly.
These data points include packet sizes and SNMP data, along with others. Objectives need to be established at the start of the network monitoring design process. These objectives can then be reduced to the insights needed to achieve each of them. The source of information can then be determined using these insights as a reference.
Additionally, monitoring must be adjusted to remove irrelevant noise. Evaluating in this way takes a lot of practice. Hiring a consultant or speaking with a service provider is a good option for an organization that is short on time or knowledge.
6. Create Customized and Robust Dashboards
A dashboard that offers a comprehensive insight into every part of the network is the key component of network monitoring. Administrators must be able to determine abnormal activity by scanning and going through the dashboard. Every monitoring activity benefits from visualization. Although most monitoring tools create network maps instantly, there should be a method to incorporate specific information.
Additionally, dashboards must be flexible to the location and functional level of the individual seeing them. The finest network monitoring systems enable you to add maps from any remote location, facility schematics, and even images of your devices to customizable and highly efficient dashboards. The most productive dashboard design prioritizes the most important elements and presents others as incident flows at first sight.
As the network expands, an overcrowded dashboard only becomes unmanageable and delays analysis and remediation, so it is important to consider this strategy when doing network monitoring.
7. Focus on Auto Remediation of Networking Issues
Conventional network monitoring has always been about endpoint monitoring and detecting issues. Adopting a proactive strategy by using remote management and monitoring technology is crucial to enable auto-remediation of frequent issues before they significantly impact client activities. To keep procedures within your organization running, you can do this by relieving the workload of your overworked technicians and resolving incidents quickly.
8. Implement Routine Backups
It is necessary to have backup procedures in place if you want your organization to run smoothly. You need to make sure that your crucial and essential data is backed up daily. These backups aid in preventing downtimes and data losses.
Frequent system testing should be a mandatory part of your backup strategy. This will guarantee that the systems are functioning properly and that any issues can be found immediately. Restoring your backups onto a different system will help you check them frequently. If this doesn't work, then this is an indication that your original system has had a malfunction and should be checked promptly.
The right approach is to use a cloud service for storage, such as Google Drive or Dropbox, to save your information. You may access your data anytime, from any location, by using these cloud services. Additionally, they provide automatic updates so that you won't lose all of your important data if something goes wrong. This is one of the most important and viable tips to make your network monitoring safe and up to date.
9. Establish a Proper Escalation Process
The largest amount of incident responses begins on the network monitoring dashboard. All other hazards to the network, except natural catastrophes, appear immediately on the monitor. This is why an escalation matrix must be included in network monitors. This escalation matrix is essentially an important part of all incident response plans. It can be defined as a document that outlines when an escalation must occur, the procedures to be used, and the individuals required to participate at each level. The proper channels must be followed in order to resolve any networking issues discovered on the dashboard. This is especially important for big businesses that operate their networks with the help of numerous administrators and staff on a global scale.
10. Update Software Regularly Updates
Another essential part of maintaining a strong network infrastructure is frequent software upgrades. Updates ensure that your software is always promptly updated and that your systems are not susceptible to viruses or outdated. It's vital to patch your applications and operating system along with updating your network. By doing this, you can prevent hackers from using any security flaws in your system to access important data or breach of personal identity.
11. Choose the Correct Expertise for Every Type of Monitoring
Application monitoring, web application monitoring, and a variety of other monitoring features are all combined into network monitoring. The appropriate knowledge is needed to obtain the best possible information for each sort of monitoring. All of these have unique protocols for communication, and some even make use of APIs. Every monitoring exercise has a different game plan. For instance, web servers make use of user flows to check for any errors. Likewise, to monitor a database server, it is necessary to query by using a DB scripting language, like SQL. The NetOps group must appropriately reflect the varied skill sets required by each of these.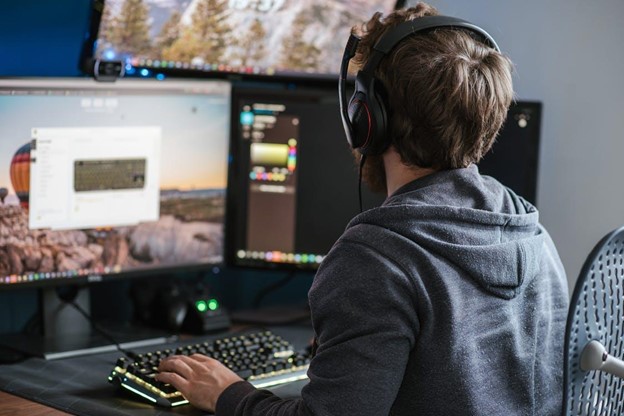 Image Text: An image featuring a person working on the computer
Alt-Text: A person working on a computer
Image Description: An image of a person working on a computer
Final Verdict
Network monitoring is crucial to the operations of your company. Knowing your network better can help you meet performance objectives easily. It is necessary because network monitoring includes everything from everyday business operations to the security of customer data.
Because the network expands along with the business, major corporations need professionals to enhance network performance, consistency, and security. The secret to an effective network performance monitoring plan is the use of properly specified metrics, a solid approach to troubleshoot, and effective monitoring tools.