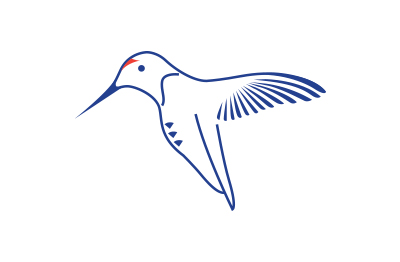 Motivation
Nowadays, the companies face high equipment and labor costs which could be considerably reduced by keeping correct inventory records and planning and still make their infrastructure investments in an efficient and cost effective manner. Reliable network transmission, automation, planning and inventory solutions are a necessity for today's huge networks. If you are currently not using a Transmission Inventory '> Transmission Inventory planning tool, you are probably using the good old spreadsheets for managing your network and inventory. We know how agonizing this can be since we have been through all that sleepless nights trying to reroute a site or looking for the exact location of an alarm among 10-20 possibilities. On top of that, these procedures are time consuming, highly error prone and not cost-effective at all!
With this in mind, TTG International LTD created TIPS, a powerful and easy to use Network Transmission Planning and Inventory Management software, that offers the correct Transmission planning and inventory management, network data flow and service provision and increase in physical and artificial capacity increments. TIPS gives operators the change to extend and optimize their transport network easily and adapt the new technologies for better customer experience and preserve their investments, increase efficiency and reduce costs.
Transmission Planning Made Easy
TIPS has been designed by Transmission engineers for end to end management of the IP and legacy transport network and make sample planning easier and to improve communication between planners and operational teams. Using a clear, easy to understand workflow, it can create new tasks for future use, easily add rules, methods, and new technologies, and also create virtual network topologies without make any changes on live network. users can create various report and outputs about the existing network and plans. Channel mapping, routing, cross-connection is possible individually or collectively. Network change and expansion plans can be created according the rules defined by the system programmers. Beyond these rules, TIPS rejects changes and new definitions.
TIPS comes with several modules and features specifically geared towards for the most challenging parts of Transmission network management. These range from SDH planning modules focused on VC-3, VC-4 and VC-12 SDH connections to cause analysis for quickly finding the real source of an alarm and ODF/DDF management modules. Moreover, TIPS can easily be integrated with other Oss software such as leased-Line, alarm and work-order management tools to provide even more functionality!
We believe that standardizations are vital for managing, espeically, large networks. Without any coventions to build on, nothing can help your. So, as the initial step of the TIPS setup process, our engineers audit your network using intelligent scripts and parsers to gather the configuration and connection data and analyse everything to the tiniest bit to establish naming standards specific to your company.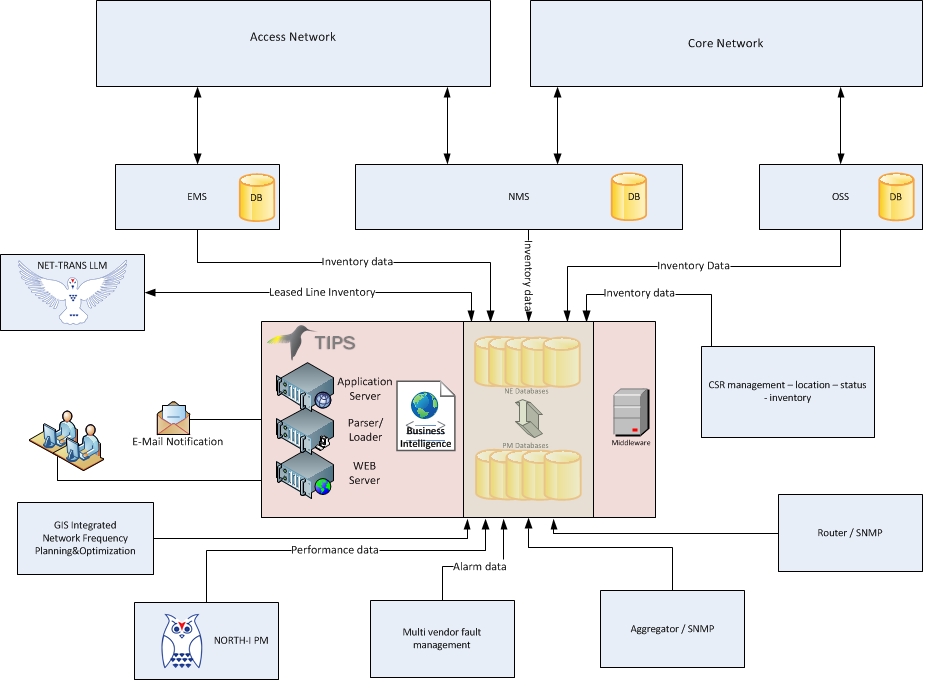 Main Features
| Feature | Description |
| --- | --- |
| GIS Module |  Geographic information system (GIS) module allows to users, managing, analyzing, and displaying hardware, software, and data for capturing, all forms of geographically referenced information. |
| Configuration Management |   Active Physical & Logical graphical user interfaces (GUI) for monitoring and operating connections and links of the transmission-access equipment and managing cabinet rack, slot and card configurations of transmission-core equipments , such as SDH, ODF and DDF. |
| Cause Analysis | Facilitates the troubleshooting and root-cause analysis. For instance recognize the point of collective connection of the nodes to analyze the interruptions. |
| Hardware Templates | Users can create their own equipment templates for new vendors and they can select from the template library if exist. |
| Admin Module (Rule Editor) | Admin module helps the system admins for creation and authorization of the user rights. |
| Work-flow Management | Users can manage work orders, plans and realizations and schedule necessary procedures to run at specific times. |
| Reports | Users can create specific reports about the Transmission network and inventory according to their needs. |
| Forecasting | Evaluates the historical data and gives the forecast about network capacity expansion for quarterly based. |
Advantages
Capability to collect multi-vendor data
Centralized, cost-effective online deployment
Redundant architecture for avoiding data loss
Developed by Transmission engineers focusing on industrial challenges
Completely customizable according to client's needs
Complete solution including CM/PM data collection and adaptation
Visualize data using standard interfaces
Easy to integrate with other Oss software